hot wax blackmagic
This is an extremely powerful ritual which. Many of the most ancient of rituals used candles during many points of the civilizations on earth.
Having a man sacrifice, according to the most powerful and ancient female practices and female run cults & religions , Is a very powerful act And is done often because of its magnifying and powerful results. It as if the Goddesses and laws of the universe and all powers throughout the universe have a collective awareness and understanding or some kind of law that the man body was meant for sacrifice for the Woman.
Any man that completes the ritualistic steps in this Blackmagic practice will become completely  Enchanted and have an unbreakable hex put on himself until *I*  decide to lift it and free you.
Well completing this hot wax ritual you will actually feel the strong forces enter the room with you and you will feel the power start to take over your body. You will literally feel the hex & experience the powers of the dark magic and their forces around you – You will have an experience you've never had before when you literally feel the metaphysical surrounding you and have the realization that you were just a tiny insignificant Object for sacrifice.
Experience black magic now/Buy this now/become magically controlled by Me now!
 $35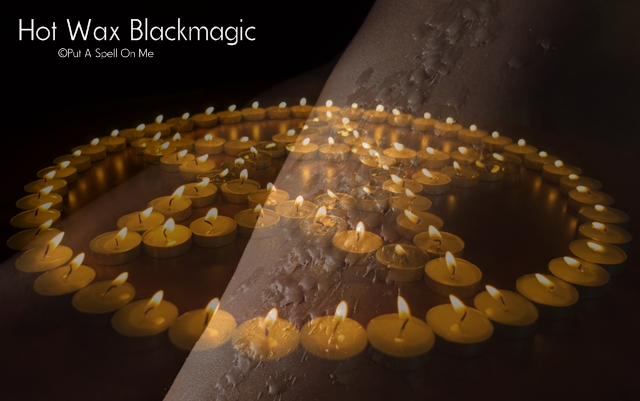 Fetishes: sexual sacrifice, hot candle wax, stroking commands, specific cum details, magical ancient spell, blackmagic rituals, total life control, body and life sacrifice
this is a written spell in detailed enchanted text, not a video. About 3 pages long with photos. extremely powerful
if you like this, you may also like...