Enchanted Blackmail Zone Out
 14 minutes of brainwashing, mind fucking, and enchanted blackmail manipulation that will cause you to ZONE OUT which leaves your subconscious mind all mine!
You crave blackmail but after this mp3 you will not be able to resist it… This leads your mind to addictive places and distracts your logic center with stroking and edging to help keep you extra dumb. Once your mind is open I assert My magic over you by making you realize how easily you're swayed by My magic… its so easy to implant blackmail desires into your mind.
After haring this mp3, you won't be able to stop yourself from hitting send on a blackmail application… you'll be stroking and jumping into blackmail so fast you won't even realize how you've been brainwashed and hypnotized into it all yet jump so easily.. *you need a candle and dark room to listen*
14 minute mp3 / $20 /

High Quality – Professionally Produced – Quiet Mood Setting Custom Music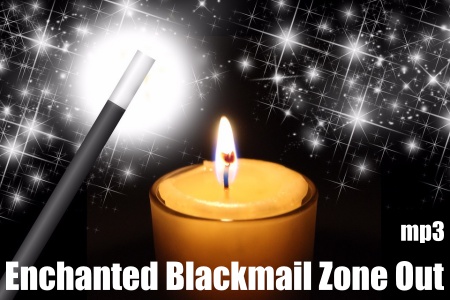 if you like this, you may also like...