mesmerizing powerful eyes
using asmr head orgasm sounds and enchanted dialogue along with magical eyes to totally control you with a spell I seductively cast over your life.
I look so exotic, like a modern day Goddess. All you have to do is look in My eyes and you quickly become trapped and locked in my gaze. Theres no humiliation but I do assert my control over you and my taste for your exploitation. mmm this feels good, having you at my mercy. Then a use My femininity against you and shake my Goddess breasts with a stimulating magical top.
Quiet brain waves help to brainwash you & stroking intensifies it all… get ready to be controlled just with my eyes.
16 minutes long / $19.99 /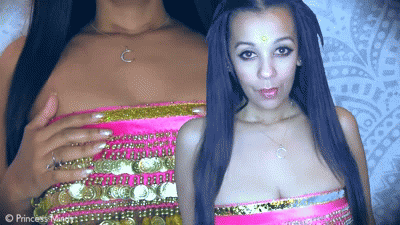 if you like this, you may also like...