Money Drawing Oil
My money drawing oil has been irresistible against men all over the world… One sniff and youre going to turn into a walking ATM machine who cant stop tributing me.
When I use my magical wicked ways against you in this clip, youre fucked!!!! My blackmagic oil that I wipe on my chest, your voodoo doll and even put up to your nose, is going to make your cock rock hard over being a walking wallet who is stuck in my web of witchcraft play.
Watch me enchant you and lure you into a spell which turns you into nothing more that a spending working machine!
 length 4:19 / $19.99 /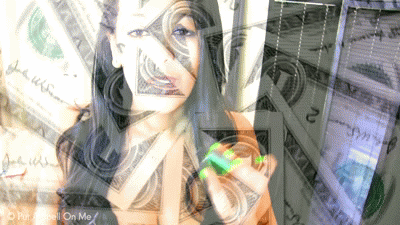 Be sure to watch "The first spell" video first http://putaspellonme.com/the-first-spell/
if you like this, you may also like...