Poppers, bouncy tits, magic
I make you sniff poppers again and again, even 4 times in a row, direct you to hold it, think about what I say, and then slowly exhale… at the same time another beautiful layer of me bouncing My magical Goddess tits in your face is playing which begins to control your mind.
Also Ive been so kind as to give you more diabolical things too sniff, like My voodoo man magnet oil which after just ONE sniff makes you fall into a luv spell and gets you even more hooked and mind fucked… Welcome to Mindy Land, slave!
Guess what, every time you see either bottles you have to sniff… stroke and become a mind fucked, bewitched tit zombie who is 100% HOOKED on My big bouncy boobs!
7 minutes long / $17.99 /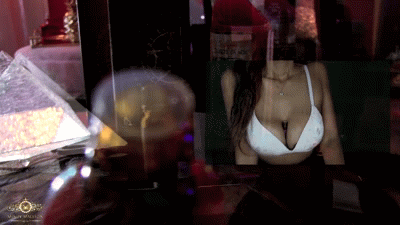 if you like this, you may also like...