Powerful Breath Tutorial
Amplify and intensify all of your hypnosis, mind fuck and magical experiences just with this old and powerful breathing technique.
Imagine all of your favourite hypnosis sessions or mind fuck clips becoming 100 times more powerful giving you new euphoric experiences and being captivated like never before… This can easily happen with the power of deliberate breath. This mp3 is more like an audio tutorial which teaches you the proper breathing techniques that are supposed to be used when someone gives the "take a deep breath in" command.
Learning this breath takes you in deeper, harder and heightens your mind play experiences. Listen to my tutorial now and then rewatch all your old and favourite mind fuck content again for a heightened experience
7 minutes long / mp3 / $20 /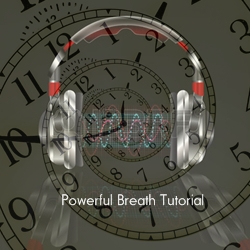 if you like this, you may also like...