Sissy Ovulation Hypnosis
Sissy Ovulation Experience Hypnosis MP3
11 minutes of female ovulation experience hypnosis for sissies and other femme-slaves. Ovulation is an experience which can be painful yet is a cherished unique physical experience that YOU WILL GET TO PHYSICALLY FEEL!
Thats right, I relax you and guide you through a sissy ovulation and then even set up some mental triggers in your girly mind to feel nipple tingles as they swell during ovulation… You will not be able to help but let my voice take control and you will ovulate – or at least feel like you did! But wait hypno sissy theres more – I also set you up for a continuation… what happens after ovulation, will you get pregnant or have your period?
Listen now and get a woman experience you never thought you could have!
Fetishes: hypnosis, light brainwashing, ovulation, sissy,feminization, physical experience
11 minutes /MP3
$17.00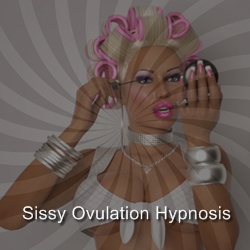 if you like this, you may also like...