The Love sick Spell
The Love sick & addicted Spell
This is a real actual magical powerful love spell, which WILL own your ass & make you hooked, in love & sickly addicted to Me!!! – While doing this spell you wont be able to stop or doubt anything because you'll be too busy being rendered MINDLESS and intoxicated while you become more and more smitten with Me… with each stroke and chant, you lose control and fall deeper! After doing this spell you will be owned & enchanted!!!
Watch how doing this spell actually makes you feel tingly and you ACTUALLY feel burning magic in your balls while pulses and vibrations go through your body as my powers and the spell take over you!
Theres steps you must do to complete this spell & of course Im not going to give the spell away here for free but I will say it is interactive and will require you to jerk off and cum in a very ritualistic detailed way!!! Even though you know this is real and you will be hopelessly addicted and in love with Me and tributing Me when this is done – you wont even be able to stop half way through this – because you'll be too busy getting addicted to that mystical siren energy thats making your body actually physically weak while giving you vibrations… which just means its working. After doing THIS spell – you're going to be chasing a whole new kind of femdom fetish high!
$20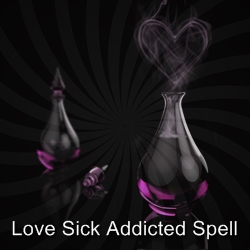 if you like this, you may also like...