Trapped Gay Magic
Be warned when listening to this gay magic MP3 because what it is , is actually a for life gay magic spell which will trap you into being a gay man forever and ever.
The way I work my magic in this MP3 is so sadistic and so mean… You're probably going to listen to it for fun because you're a secret cock sucker but what you won't know is just tell magical this MP3 really is. It actually will make you become a cock loving gayDick sucker for the rest of your life. From the moment you listen to this and for the rest of your days you're going to crave cocking your mouth more and more and more.
Listen to this now to be cursed gay for life!
$19.99 / Length: 6:47 /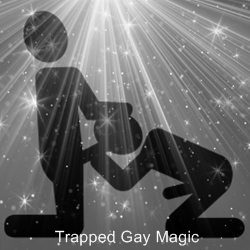 if you like this, you may also like...