Stroke In Mindys Vortex
This mp3 will control your mind, reprogram you and make your cock explode all at the same time, all while mind fucking you into the horniest online slave you could possibly imagine!!!
Mindless stroke instructions make you focus on your cock while I implant triggers and addictions of servitude deep in your mind… using my perfect irresistible voice against you and arrange words in a way that leave you totally smitten with Me… uh Oh – you're about to get in biiig trouble. This MP3 is HOT and powerful!!!
Ready to stroke your cock in My vortex??? once you enter, theres no going back!
(left ear, right ear and vibration effects / listen with headphones on for best effect)
12 minutes long /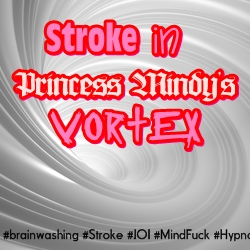 if you like this, you may also like...